UV PhotoMAX™ Signature Series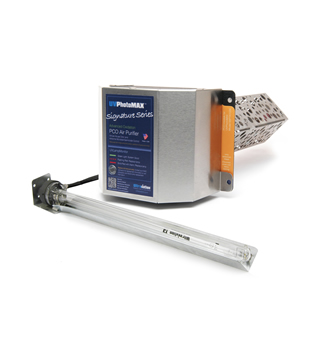 Germicidal UV kills airborne bacteria and viruses! Remove and reduce odors! The UV PhotoMAX™ Signature Series takes Photocatalytic Oxidation (PCO) air purification to a new level of convenience and effectiveness. Installs in your heating and cooling system with no fans for 100% silent operation.
What You Should Know
Included second germicidal UV lamp is positioned on opposite side of indoor evaporator coil to kill surface bacteria and mold commonly found on moist surfaces such as evaporator coils due to condensation production during normal cooling operation. UV lamp rated life two years, lamp replacement recommended once a year for maximum effectiveness. Warranties: 10 Year System Life.
More Information