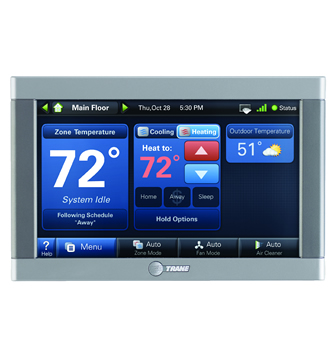 If your home has multiple levels but only one heating and cooling thermostat or drastic temperature differences in certain areas, you should consider ComfortLink™ II Zoning. Zoning allows your heating and cooling system to condition each area or zone independently with its own thermostat providing precise comfort throughout your home and increases system performance.
What You Should Know
ComfortLink™ II zoning allows for central control of all zones from a master XL950 control eliminating the need to walk up and down floors. Warranties: 10 Year Parts.
More Information