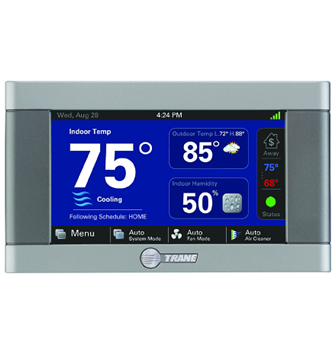 4.3" interactive color touchscreen the XL824 provides an economical option for accurate heating and cooling system control. Built-in Nexia Bridge allows remote access via smart phone, tablet or computer with NO additional monthly fees. XL824 controls can be connected to any style ducted heating and cooling system.
What You Should Know
10 Year registered warranty.
More Information