CleanEffects™ Air Cleaner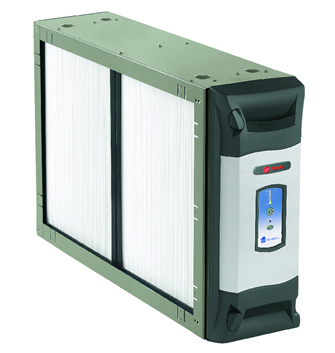 Indoor air quality ALWAYS starts with air filtration! Breathe easier knowing your home's air is cleaner and healthier with CleanEffects™ air cleaning technology capable of removing dust, pollen, pet hair and dander, dust mites, mildew, lint, fungus, most tobacco smoke, cooking grease, and even bacteria.
What You Should Know
CleanEffects™ removes 99.98% of airborne particles and allergens from the air that passes through the filter. It catches particles as small as .1 micron, making it 8 times more effective than even the best HEPA room filters and up to 100 times more effective than a standard 1-inch filter. Warranties: 10 Year Parts.
More Information